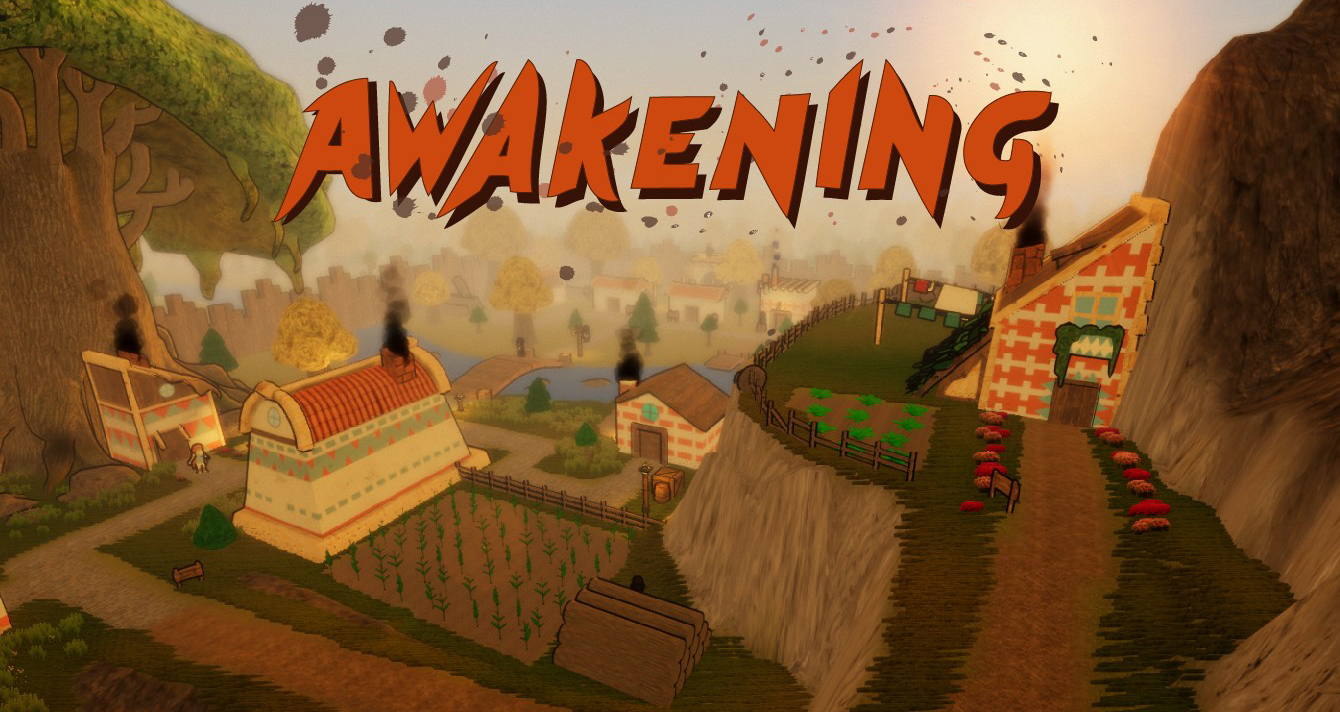 Awakening
A downloadable Number 1 Game! for Windows
Awakening is an action/adventure RPG with Souls-like features. It tells the story of a young adventurer who must venture out alone into the wilderness to save their village from total destruction. They are aided by the Old Man- a once great warrior- who once defeated the very same evil force many years ago. Awakening is open-world, allowing the player to complete quests and explore areas at their own pace. Melee combat is fast-paced and requires players to quickly dodge, counter, and control their stamina. Ranged combat allows for stealth mechanics such as luring enemies out to fight them in smaller, more manageable groups. By defeating enemies and completing quests, the player will grow stronger- allowing them to take on more difficult challenges.
CONTROLS:
Awakening REQUIRES an Xbox One or Xbox 360 Controller
Movement: LS
Camera: RS
Sprint: B (Hold)
Dodge: B (Press)
Jump: Y
Interact: X
Use Right Item: RT
Use Left Item: LS
Fire Bow: RB/LB (Depends on Hand)
Lock On: RS (Press)
Cycle Lock: RS (Press)
Clear Lock: LS (Press)
Cycle Equipment: DPad
Quick-Access Menu Start
This full game has dozen enemy types, a final boss fight to coincide with the Main Quest, several location-based side-quests, and a full open-world to explore! This includes the Village, Forest, Oceanside, Cave, and a Dungeon. A great variety of items such as weapons, potions, fish, and armor are available to the player. The player also has the choice in changing their hair, skin, body type, eyes, and clothes!

This is the Beta Build, there may be unexpected behaviors. If there are any errors which prevent the game from running, please contact the developers. If you get stuck in the ground please use the fast travel action in the main menu.

We presented this full game at the 2019 University of Wisconsin Whitewater's MAGD Expo and won People Choice Award! We hope you enjoy this copy of Awakening and follow us on itch.io!!!

Install instructions
Unzip, then click to play!